The Greater Williamsburg Chamber's 2023 15 Under 50 distinction included one of our own, Stephanie Heinatz, founder and managing partner of Consociate Media.
The 15 Under 50 Awards honor up-and-coming business and civic leaders in the Greater Williamsburg area who have impacted their communities and are thriving in their own industries.
Community is at the heart of what we do at Consociate Media and among the reasons why this award is especially gratifying to Stephanie. Often when chambers of commerce choose award winners, they're focused only on the city where the actual chamber is located.
Yet so much of southeastern Virginia is not defined by its borders. Towns and cities easily spill into each other. Consociate Media is headquartered in Gloucester Point on the Middle Peninsula, which has a 74% out commuter rate. In fact, many tried to talk Stephanie out of starting a marketing, media and management firm in her hometown when she dreamed up the idea more than a decade ago at her dining room table.
But it was important for Stephanie to be in Gloucester both to support and promote the businesses there. Consociate employees and clients live, work and play in Gloucester and live, work and play in Williamsburg. Like most of us in this region, we regularly drive in and out of the communities of Newport News and Hampton as well as towns on the Middle Peninsula and Northern Neck. It's nothing to spread our wings to Virginia's Eastern Shore, to Virginia Beach or westward to Richmond.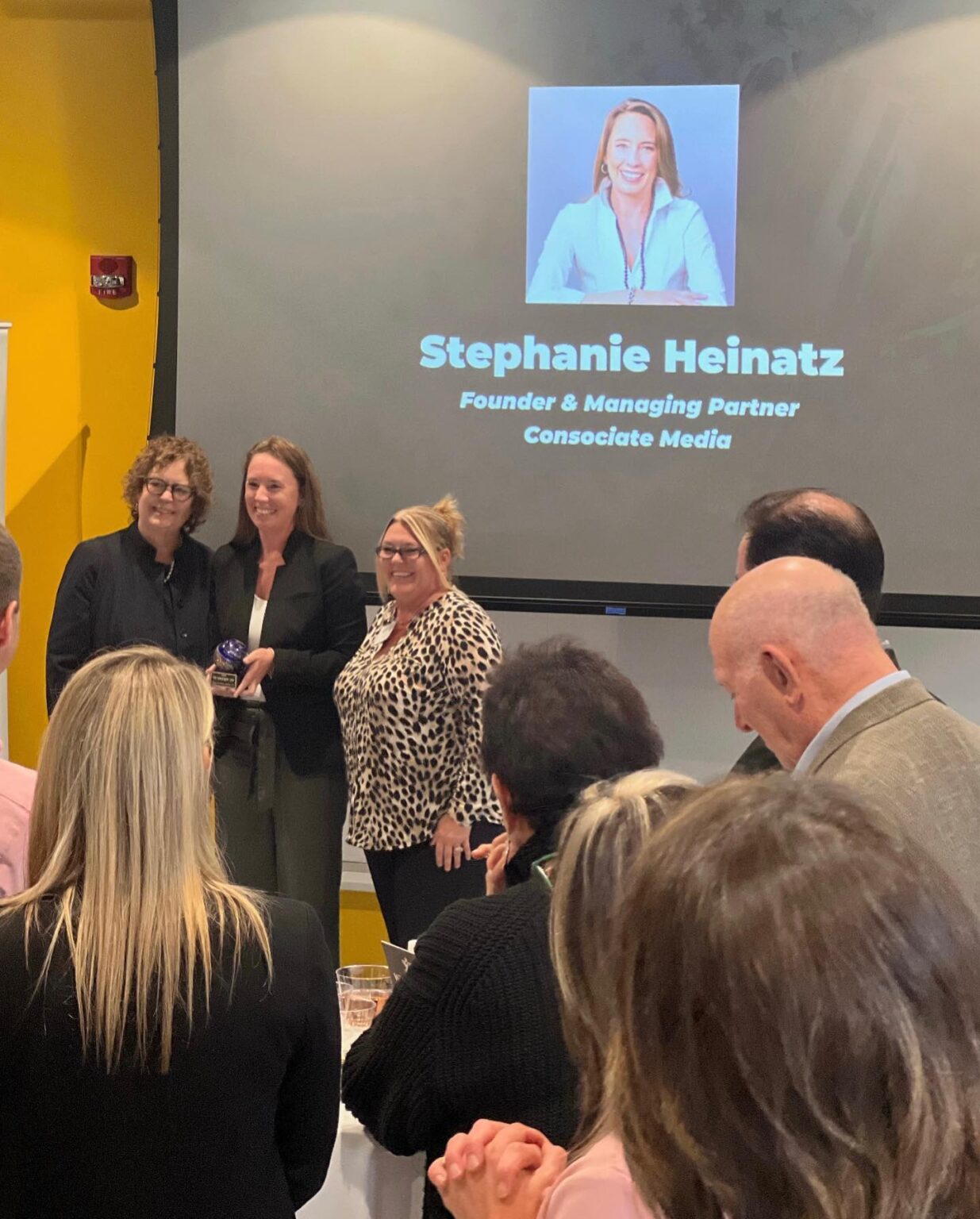 Our signature charity endeavor at Consociate is the House That Small Business Built, a home under construction by Habitat for Humanity Peninsula and Greater Williamsburg in Charles City County. It cost $125,000 to build a Habitat house, and the small businesses that continue to contribute to that tab come from all over our community. The family that buys that home and will move in later this year will have a ripple effect and impact the local economy of the region beyond the Charles City boundaries.
We are so much better together.
Ideas. Create. Impact when you serve one big community. That's what inspires us at Consociate Media.
Congratulations to all the recipients of the Chamber's 15 Under 50 Awards. May you continue doing great things in this place all of us call home.
The 2023 15 Under 50 was presented at the Alan B. Miller Entrepreneurship Center at the William and Mary School of Business. Awardees included the following:
Leo Aquino, One Stop Cleaning
Tim Jones, Upward Construction
Mike Kuebler, Mike Kuebler – State Farm Insurance
Joanna Skrabala, City of Williamsburg, Virginia – Municipal Government
Shawn Avery, Hampton Roads Workforce Council
Thomas Claiborne, Chesapeake Bank
Brandy Day, Williamsburg Landing
Dr. Matthew Eppright, Williamsburg Orthodontics
Kate Huff, Tuscany Ristorante Italiano
Juanita Parks, Williamsburg Landing
Dr. Jaime Reid, Williamsburg Drug Company
Melanie Wynkoop, Chesapeake Bank
Vince Zangardi, Kiskiack Golf Club
Benming "Benny" Zhang, Kaufman & Canoles, P.C.
Stephanie Heinatz, Consociate Media