If you're reading this, you probably know a little bit about the work we do at Consociate Media. We'd also like you to know a little about each one of us, too. Here's another in a series on our team with a look at Amanda Shortt, who can always make room to add one more thing to her packed calendar.
Amanda Shortt was the first in her class to graduate high school, but this isn't a story about her good grades. Her mother, Penny, was terminally ill with colon cancer when Shortt was a senior at J.E.B. Stuart High in Falls Church. It became increasingly clear that she would not live to see her eldest daughter in cap and gown, so Amanda wore her regalia to the hospice, where the principal took part in a bedside ceremony
Selena Penelope Johannesen died two days later.
At age 18, Amanda learned the lesson most of us realize much later. Life changes in a heartbeat. Today matters. Tomorrow isn't guaranteed.
That's why she's intentional about moments big and small, savoring each just like the first and last sip of a pumpkin spice latte.
It explains how a trip to Manhattan last December wasn't just to see a play. She and the kids packed in four on Broadway — in three days.
One instrument isn't enough. Amanda plays piano, ukulele and handbells with someday plans to try out for the Virginia Handbell Consort. She sings, too — not surprising given her melodic speaking voice.
When one of her sisters turned her on to "Schitt's Creek," Amanda binged the first four seasons, all 52 episodes, over two days.
Don't ask how much mint chocolate chip ice cream she can devour in a sitting.
"My mom loved life and so do I," Amanda says.
Consociate Media's Operations Director goes just as overboard in making sure the Gloucester-based media, management and marketing firm doesn't skip a beat. Because as much as she loves "Hamilton," she's equally passionate about the logistics it takes to manage more than 50 clients.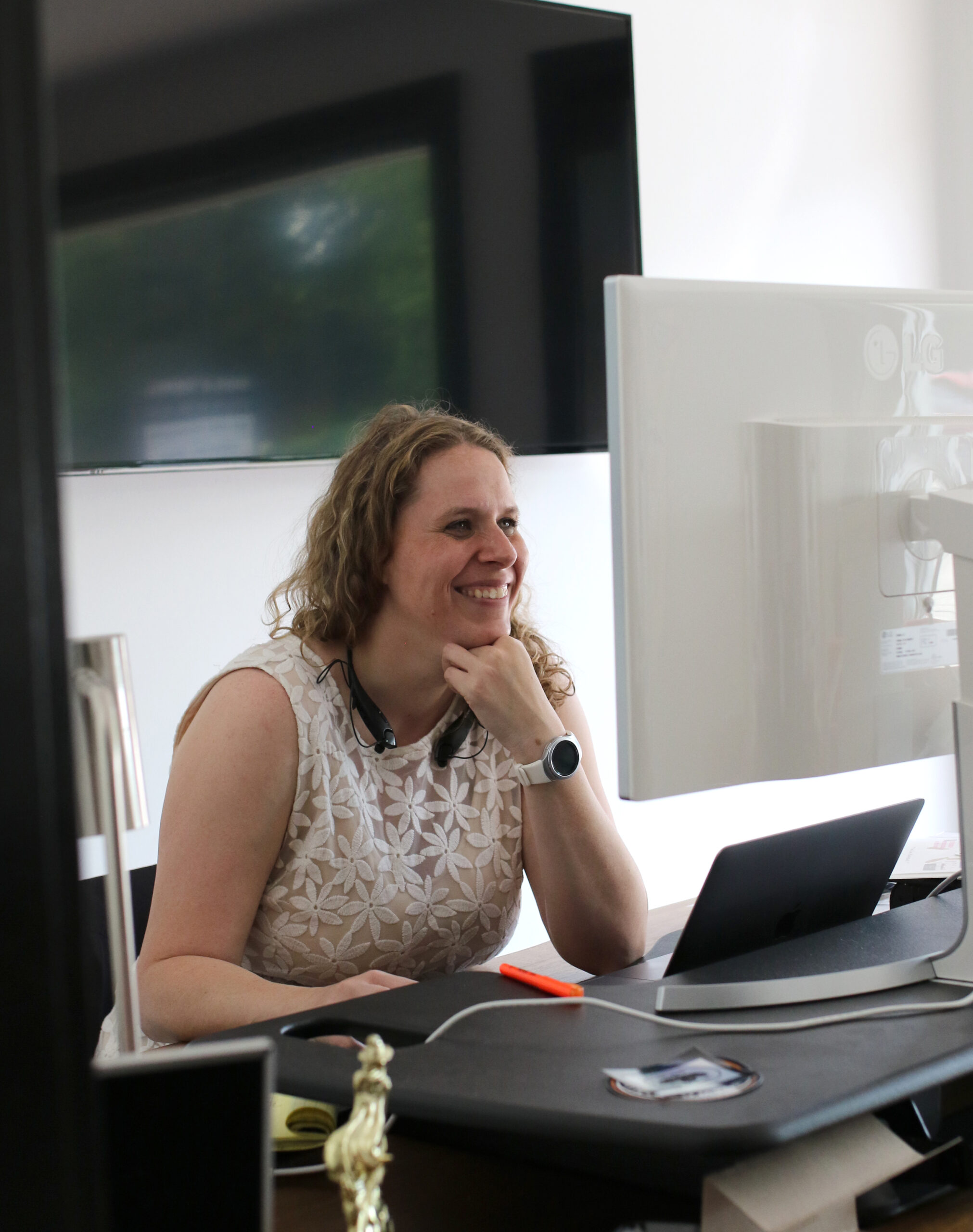 Want a rush? Ask Amanda how she feels about Google Analytics.
Honest.
"I love Google Analytics and insights for Facebook and for Instagram," she says with the glee of a songbird. "The tool that we use on social, Sprout, is fantastic because it consolidates all those reports into one. Its reporting allows you to see your top posts and your engagement rates across all of your platforms. You can see how something performs one way for one audience versus another, and that enables you to craft your messaging better."
Amanda's allegiance to the company's software program almost matches the fervor two Consociate team members feel for the New England Patriots.
"I like seeing how things work," she says. "The way people think about engineering, I think about business. You need to work with tools that make your business go."
Amanda considered a career in music. Her mom was a theater major who hosted sleepover parties for Amanda and her sisters during the Tony Awards.
"We dressed in ball gowns and our nicest attire to watch the show," says Amanda, who grew up a film star of sorts.  "My dad always had a video camera rolling."
The stage was set for the Northern Virginia native to make a career in music as a first-semester freshman at Christopher Newport University. But turning a hobby into a profession can wring the fun out of it. Quickly, she subbed out the music major for one in business.
A senior year internship led to a permanent role at a financial management company in Williamsburg. In her six years there, she immersed herself in finance and marketing and kept everybody sane with her precise attention to detail. But her biggest takeaway related to generosity.
"Be generous with your time; be generous with your abilities; be generous with your money," she says. "That generosity is something that embodied the company."
She left that position for another at the Williamsburg Winery. Her seven years there reaffirmed to her how much relationships matter, whether it's business or life. Amanda joined Consociate Media in August 2020, embracing the company's way of doing things, which prioritizes relationships and family and service to your community.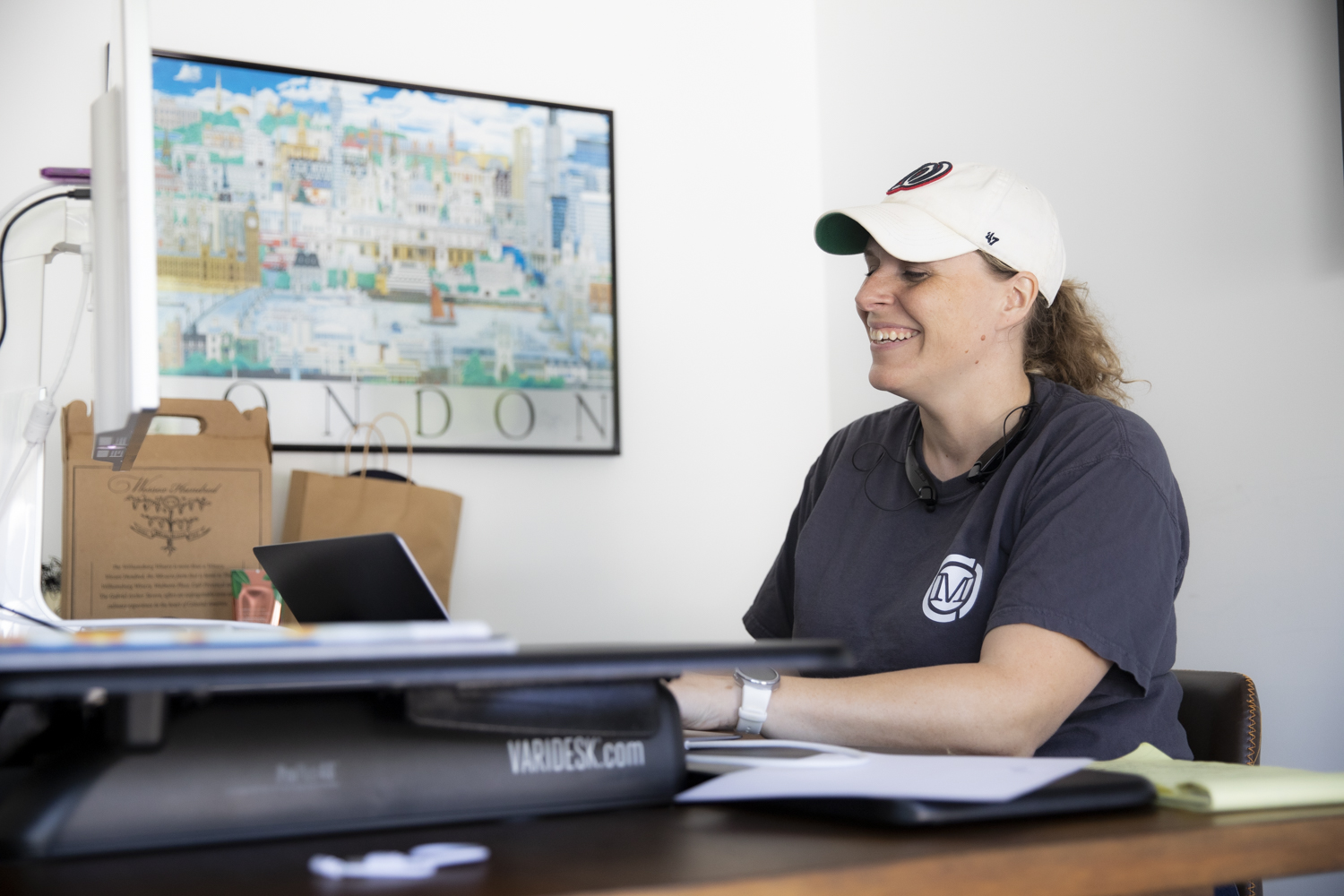 "It's not just lip service at Consociate," she says. "Family really does come first."
That matters so much as Amanda's son Aiden, 15, and daughter Penelope, 11, are her world. Like their mom, neither is idle. Aiden balances piano lessons with swim team and Scouts and participates in the Appalachian Service Project.  Penelope sings and dances, loves to draw, and is going to nationals with her school's archery team. All three volunteer together for Isle of Wight Humane Society and are active at St. Luke's United Methodist. Amanda is a Girl Scout troop leader just like her mom.
Of course, Amanda tracks what's going on what day with Google calendar.
"Google makes it so easy," she says.
No activity interferes with family dinner and board game/movie night every Thursday. Weekend getaways have their own soundtrack — Amanda and the kids rapping to Ludacris or belting out something from "Waitress," the windows rolled all the way down in their silver Nissan Rogue.
While Amanda always finds a way to check off the day's to-do list at Consociate, her own list of what to tackle next is infinite. There's always another fantasy novel to read, a trip to plan, a musical to see, a place to lend a hand.
"I've skied and snorkeled and boated and wind sailed …," she says. "I always think I'm not going to have enough time, so I perpetually overcommit to things."
From above, you've got to think her mom is watching, no doubt, with a smile.