If you're reading this, you probably know a little bit about the work we do at Consociate Media. We'd also like you to know a little about each one of us, too. Kicking off the first in a series on our team with a look at Mark Harris, who likes song lyrics so much, we're starting out with one about him.
I drew a different reality­ — Jinjer's "Pisces"
Mark Harris lives in what used to be his grandparents' house in Gloucester, a friendly commute to Consociate Media, where he's been a partner almost from its inception 10 years ago. He's happy living the semi-bachelor life alongside his pup, Rizzo, a compatible housemate. While that's not exactly the script the ex-punk rocker whose high school band "In Spite Of" reflected his mood at the time would have written, he's more than OK with all of it.
"Sure, I thought I'd be in a different place, probably settled down married with kids," Mark says. "But I've learned to accept it."
Pardon the cliché, he says, but embrace who you are and just as importantly, accept who you're not.
Coming out of Virginia Commonwealth University in 2003, Bachelor of Fine Arts in tow, Mark had a knack for photography, graphic and logo design, and web development.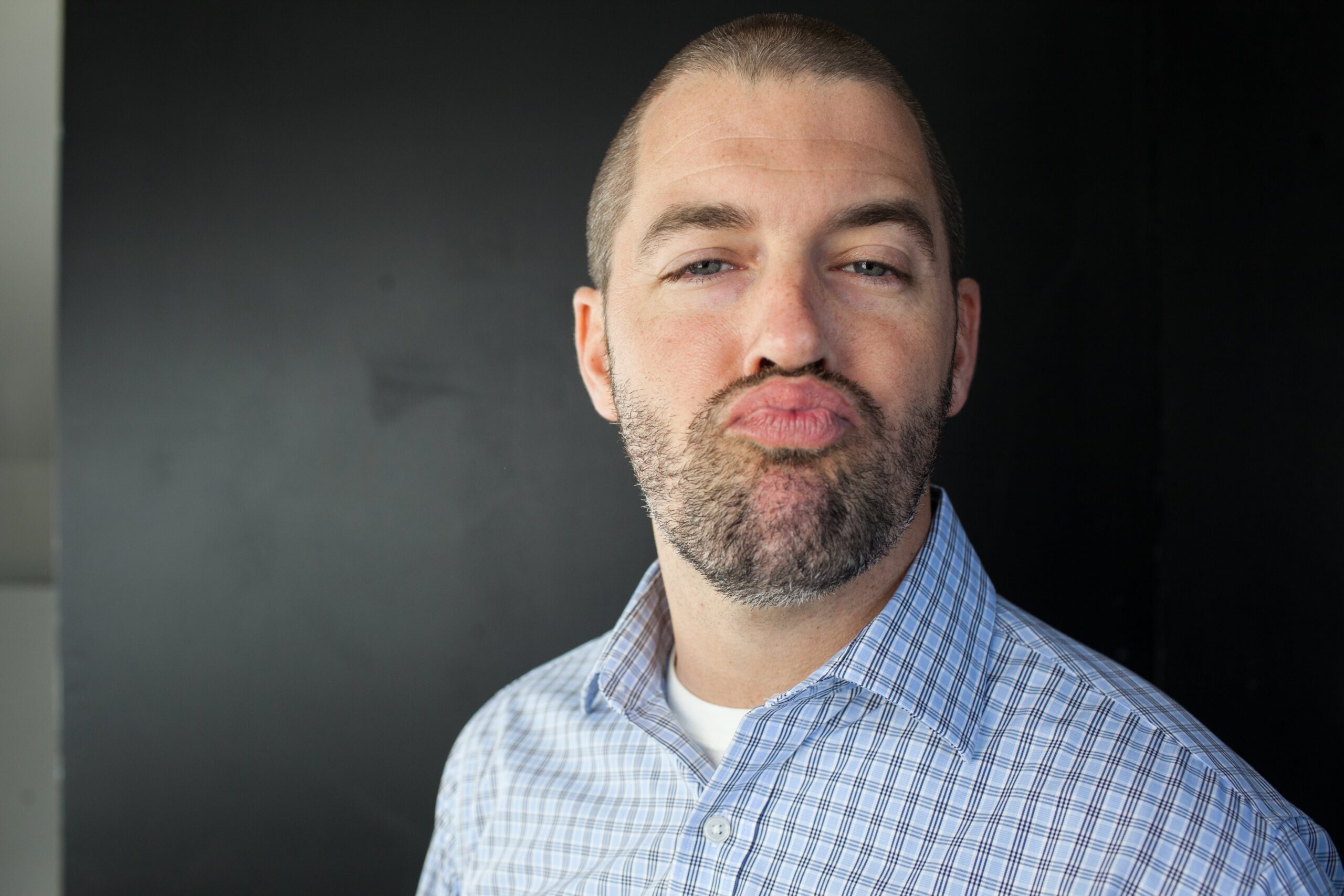 Side design gigs paid the bills initially while he waited tables at The Tobacco Company, the quintessential Richmond restaurant inside a former tobacco warehouse. It was fun while it lasted — too much so at times.
"I was partying too much and living that whole restaurant life," he says. "I needed a reset."
After a decade of living in Richmond, coming home to Gloucester provided that, even though living there as an adult was never part of the plan.
Consociate Media was just getting off the ground. Back then, Consociate founder Stephanie Heinatz worked at a dining room table instead of a desk in figuring out how to make a communications media management firm grow in her hometown. Mark and Stephanie were old friends; Harris had even done some design work for the startup company under his freelance business, MarkMadeDesign.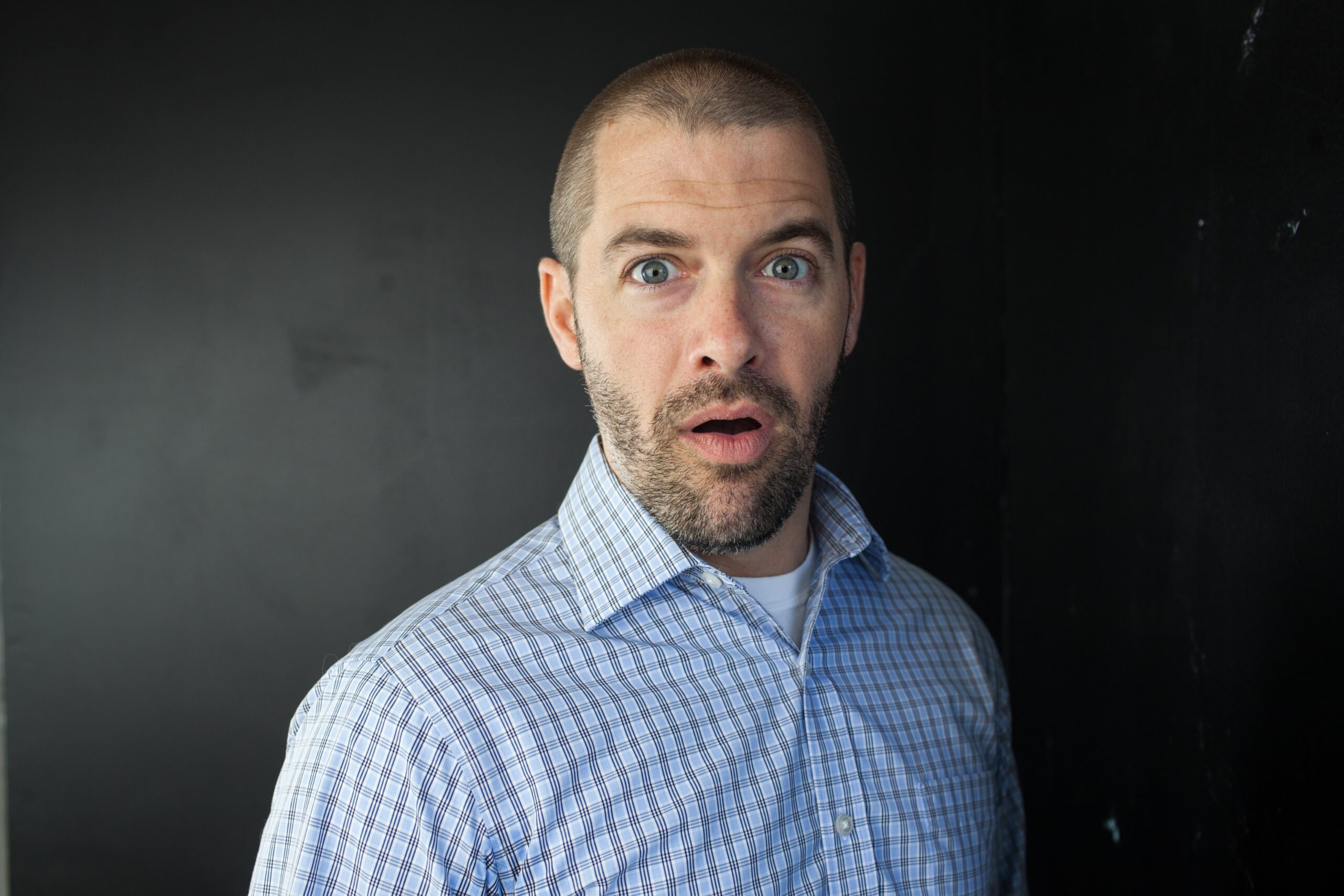 Mark officially came aboard Consociate, initially as a web developer who had ample graphic design experience.
"Mark designed the first website, the logo, everything," Stephanie says. "Everything about Consociate Media has Mark's artistry all over it."
Staffing changes altered how much he did of what over the years, all fine with him, but when asked to be a partner in the company, he had to think about it for a moment.
Signing on the dotted line created a permanence he wasn't sure he was ready for.  He wasn't his big brother, Brian, after all, another of the Consociate partners who he dubs "Brain."
Mark went ahead and signed the contract.
Today, he says, "I definitely made the right decision."
On the job, Mark is a perfectionist whose websites don't resemble his kitchen stocked with canned goods pushing the expiration dates. He favors clean, simple design, prioritizing ease of user experience combined with the right amount of the right color and enough personality that no one would mistake his work for cookie cutter.
"To me it's all about being authentic and putting your stamp on something," he says. "I know being original these days is getting harder and harder, but I really make the effort to unleash my creative side and see things from a fresh perspective."
What goes for work translates to the personal side of Mark, too.
Because life has a funny way of working out when you're not really trying to fit all the pieces into a predetermined puzzle. Mark is content with who he is rather than chasing after everybody else's ideas of how to live.
He's uninhibited by being the only person he knows who dips his bread in applesauce at dinner. He's just doing what's always tasted really good.
As for that cluttered kitchen counter, trash bugs him.
"I hate being wasteful and try to find a second use for almost everything," he says. "That tends to make me a pack rat at times."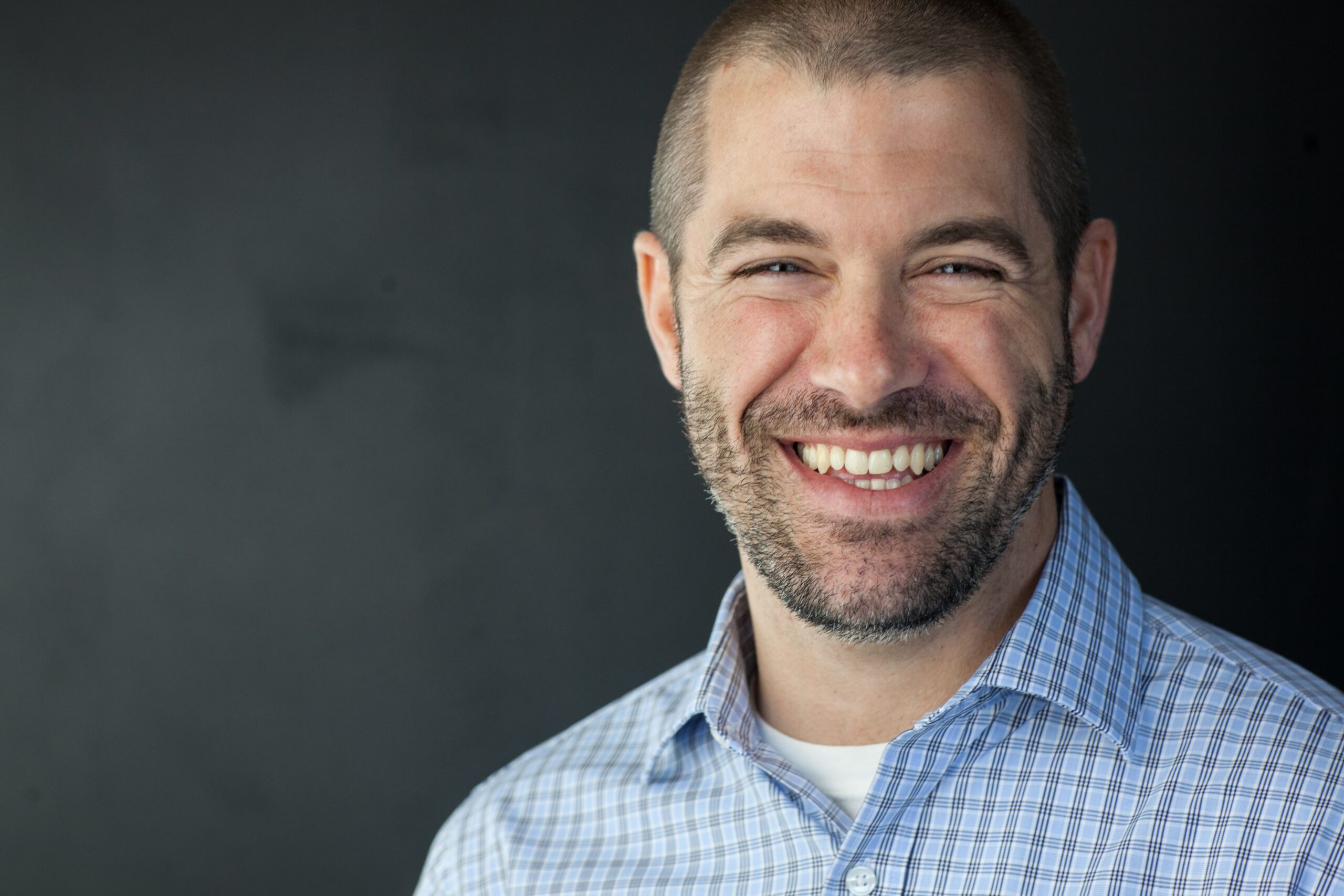 He's come to enjoy living in his 1970s-built brick ranch, especially given the company of his Boxer/Shepherd mix who maybe should be named Ryne, after his favorite Chicago Cubbie Ryne Sandberg, but who'd have thought Anthony Rizzo would be traded to the Yankees?
"Eh, at least Rizzo is the fun, wild female character in 'Grease,'" he shrugs.
Mark doesn't beat to anybody else's version of what to do, he's comfy doing his thing, where his version of appointment TV is men's rec softball practice on Tuesday nights and a girlfriend with three kids is a welcome change of pace. Not to mention every "Star Wars" and horror movie has his name on it, and he's a sucker for live music, from classic hip hop to metal to Sinatra. Mark is a lifelong live music buff with a soft spot for smaller venues and less mainstream bands, Jinjer included.
Be authentic. Have a voice. Use it.
Or in the words of one of his favorite bands, Hot Water Music…
Raise your voice in swells, find your meanings then
Use your signs inside to relive and never care.