If you're reading this, you probably know a little bit about the work we do at Consociate Media. We'd also like you to know a little about each one of us, too. Here's another in a series on our team with a look at Rudy Heinatz, who might just convince you life's a beach.
Rudy Heinatz wasn't born in flip flops.
But he's had them on pretty much every day since.
If you're passing the Shops at Tidemill in Gloucester Point, drop in to say hello at Consociate Media, where he's a Partner whose expertise is efficiency and analytics. Don't be surprised if he's outside. Rudy is also the co-founder of the new Marker Nine storefront a few doors down that sells the casual coastal apparel he's almost always wearing.
Newport News-born and Gloucester-raised Rudy embraces all things local — from a Scoot's BBQ sandwich to the spectacle of a post-storm sunset from his backyard in Bena — particularly the smell, sound and absolute peace that comes with connecting with any of the region's waterways.
"I don't do a lot of fishing or crabbing — I just love being on the water," says Rudy, who grew up vacationing in, where else? Nags Head.
Rudy strikes folks as a walking Zen moment so much so that you wonder if he was a wannabe surfer dude. But despite an appreciation for watermen so revered in these parts, he never aimed to be one. He followed up a bachelor's in business with an MBA from William & Mary.
"I always viewed it as having a good job helps you find your passion outside of work," he says. "Occupationally speaking, I've always been more pragmatic."
In fact, Rudy considered being a lawyer, enough to actually enroll at St. Thomas University College of Law in Miami. He lasted a few weeks, withdrawing in time to get a tuition refund.
"Not for me," he says.
Instead, Rudy returned to Walmart, where he had worked part time all through his college years at Christopher Newport University. He considered it a placeholder of a position while he figured out his next move, though one of the cashiers there became a central figure in this story. OK, the central figure.
Rudy married 20-year-old Stephanie Shabbott in 2002. Stephanie Heinatz is the founder and managing partner of Consociate Media.
"Stephanie was still in college when we got married," he says. "She was too young to drink at our wedding."
When Rudy left Walmart, it was for an administrative internship in healthcare, a position that vaulted him aboard the corporate ladder. Three years in, he was named an executive director of a retirement community and seven years later, he was thriving at the position while balancing the demands of that lifestyle with a baby named Will.
By then, Stephanie had started Consociate Media, a media marketing and management firm born from their dining room table, Will in tow. Her background in journalism and marketing needed a complement — someone with business expertise to handle all the demands of growing a young company.
It was about that time that Rudy was contemplating a change. He was making a good income with great benefits — security to feel good about when you're starting a family. From the outside, it certainly didn't look like the best moment to change things up.
"No one ever said it, but both her parents and my parents were not risk takers," he says. "The fact that I would voluntarily give up the money I was making for something that was very much a crapshoot at the time was probably concerning."
But Rudy wasn't conflicted. He knew he wasn't driving his own train and never would be working for somebody else.
"Why don't you just quit?" Stephanie suggested.
"The next day I handed in my resignation," Rudy says.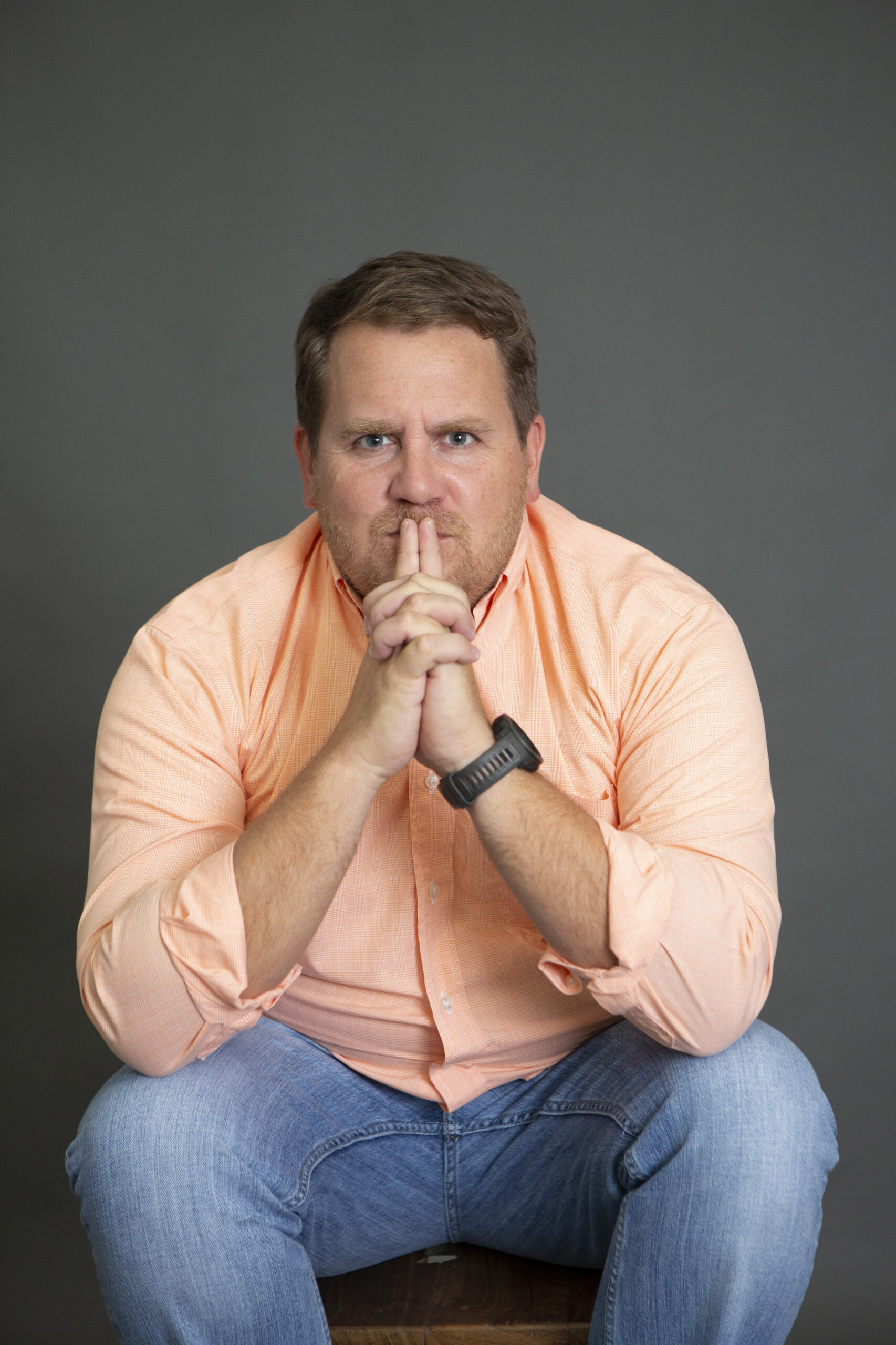 From there, Rudy's energy went into making Consociate Media flourish. He didn't have a Plan B. He didn't allow another option, a "what if this doesn't work?" plan, to cloud his thinking. If there is a lesson in his story, it's to move forward without second guessing yourself. Don't let hiccups become hurdles.
"There were plenty of bumps," Rudy says. "I wouldn't necessarily pass on how we did things as a playbook, but what I would say is once you've made a decision, you've got to be willing to stick by it."
Finding the right team and building a client base of strategic partners open to partnering with a creative team for their marketing efforts took time. You can't make a business like that work in sleepy Gloucester, the naysayers warned. Rudy and Stephanie plowed forward.
In fact, the early years were trying because the business almost grew too fast.
"We had to do a reset and become more thoughtful about our growth," Rudy says.
Consociate Media celebrated its 10th anniversary in 2021.
Not every husband and wife could work together. But Rudy and Stephanie don't have a work persona that switches off at 5 p.m. It's not a matter of Consociate Media talk bleeding into dinnertime conversation. Their lives aren't divided like that. The company is an embodiment of who they are. Many clients are longtime friends, and like them, share a commitment for giving back to the community.
Gloucester is a generous home base that Rudy doesn't take for granted. When Marker Nine opened last November, the number of flower arrangements and champagne bottles sent as congratulations to the team overwhelmed them along with the turnout
"I thought we'd get a good response for the opening day and weekend, but I never imagined the kind of support we received," Rudy says.
On any given day, his mom might be tidying up the office or Stephanie's mother might be behind the counter at Marker Nine. Their actual office space at Consociate resembles a comfortable home — no cubicles are in sight but open the fridge for a beer from Alewerks, Chardonnay from the Williamsburg Winery or leftovers from YROC. It's not unusual to see Will, now 11, busy with homework and badgering his parents about pizza for dinner. Their black lab, Marker might as well be on the payroll. He's often snoozing somewhere, though his new sidekick, Molly, a golden lab puppy, means there's never a dull moment.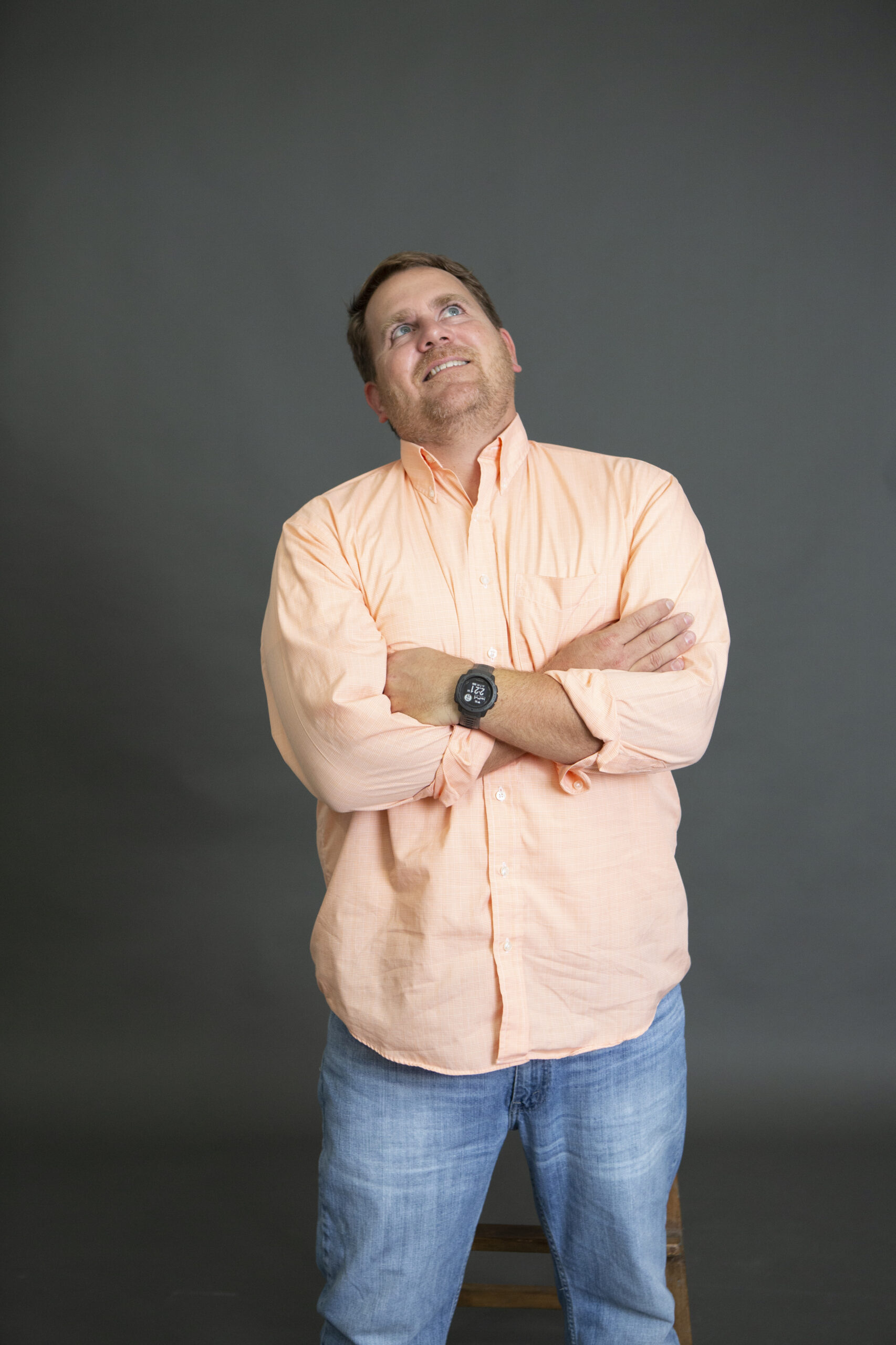 Rudy's found a new level of contentment that comes from growing not one but two businesses in his hometown. If there's stress, you won't see it on his face. Chances are he shed that during the flip-flopped walk he took the evening before on the dock behind the Heinatz's 120-year-old waterfront cottage on the York River.
"Water just provides that sense of calm and relaxation for me," he says. "There's not a day that goes by that I don't walk out in my own backyard, look ahead and don't just have whatever happened during the day get released a little bit."
This is life. And it's pretty sweet. Pass the salt.