If you're reading this, you probably know a little bit about the work we do at Consociate Media. We'd also like you to know a little about each one of us, too. Here's another in a series on our team with a look at Jeff Phillips, whose story reinforces how life changes in a blink.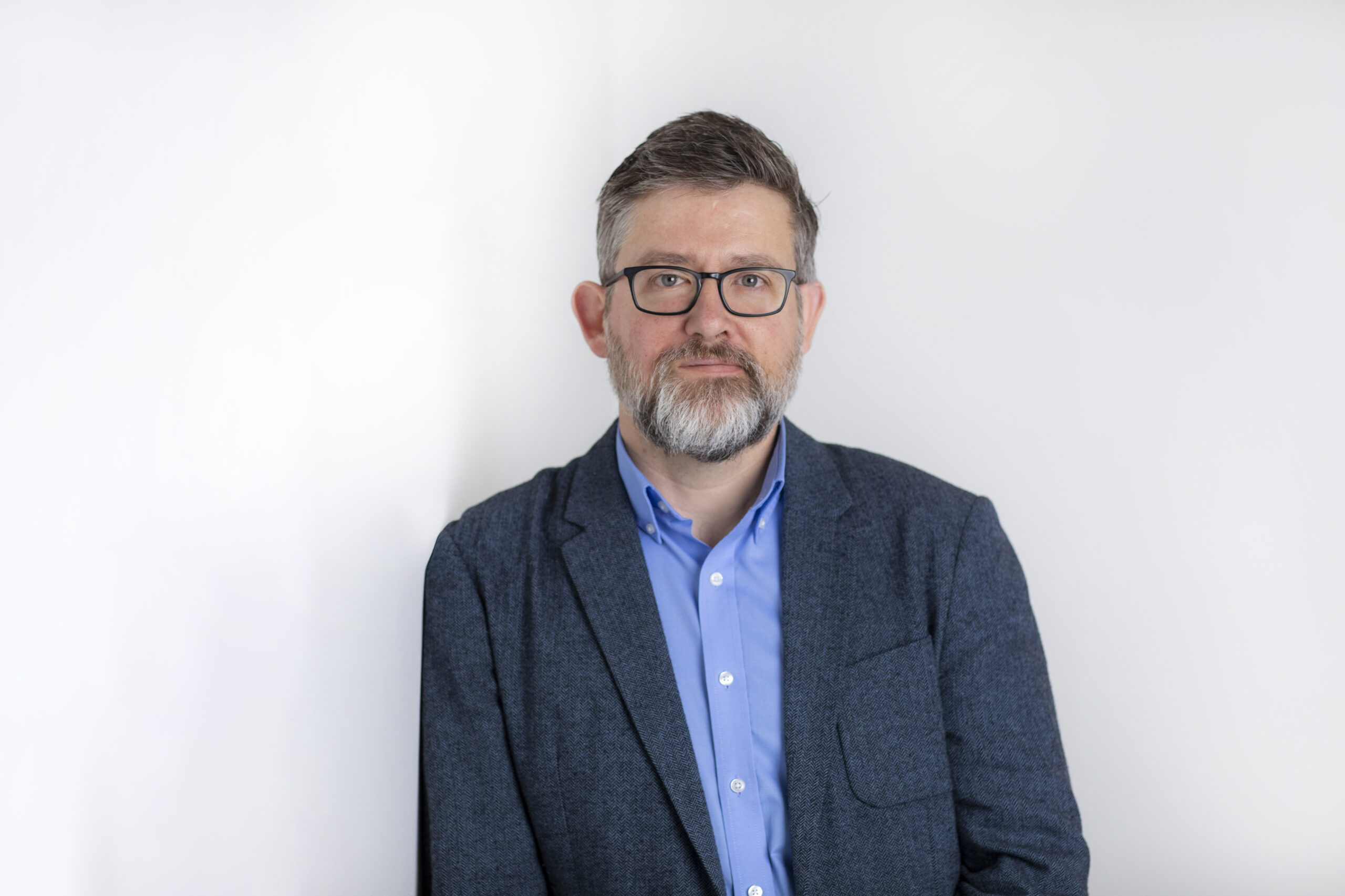 The phone rang so quickly after Jeff Phillips underwent a seemingly routine MRI that his Toyota Tacoma hadn't left the facility's parking lot.
Minutes after being told, "You'll hear from your doctor in the next couple of days," Jeff was seated back in that same medical office on the receiving end of some surreal news.
"You've got a tumor in your head."
The scan of Jeff's brain was supposed to confirm what all the doctors had suspected about a nuisance pain turned chronic that he originally dismissed as a toothache. A tooth had surely cracked, he thought, when, out of the blue one day in 2014, he felt an intense jab. Soon, he could no longer eat on the right side of his mouth. But nothing is wrong with your teeth, his dentist assured, suggesting he visit a neurologist, an idea Jeff initially pooh-poohed.
Until he couldn't put several sentences together without stopping to let the pain reside. Until the area around his upper lip felt like it was on fire.
When Jeff described those symptoms to a former girlfriend who is a physician's assistant, she said it sounded like Trigeminal neuralgia. He reneged and visited a neurologist, who agreed that it was likely that, a condition treatable with medication.
The MRI was simply a "let's just be sure" test.
Only now a neurosurgeon was in front of him suggesting another word — Schwannoma, an overgrowth of nerve cells in the brain. Although rarely cancerous, this tumor was on the large side, located in an unusual area. If there was solace that day, it was that Jeff left the appointment relieved that while he would need surgery, they'd be able to get the tumor out and he'd be able to go on with the rest of his life.
And life thus far had been pretty good for the Amherst College fine arts major, whose email signature at Consociate Media purposely doesn't include a job title because he is as versatile as the creative projects that fill his plate. Jeff formerly co-owned a screen printing business, so apparel design is in his wheelhouse, as are all the elements of improving a client's visual presentation and overall marketing.
"I'm a firm believer that one of my strengths is making people look good," says Jeff, who, when handed a business card, almost always thinks about how he can improve on it.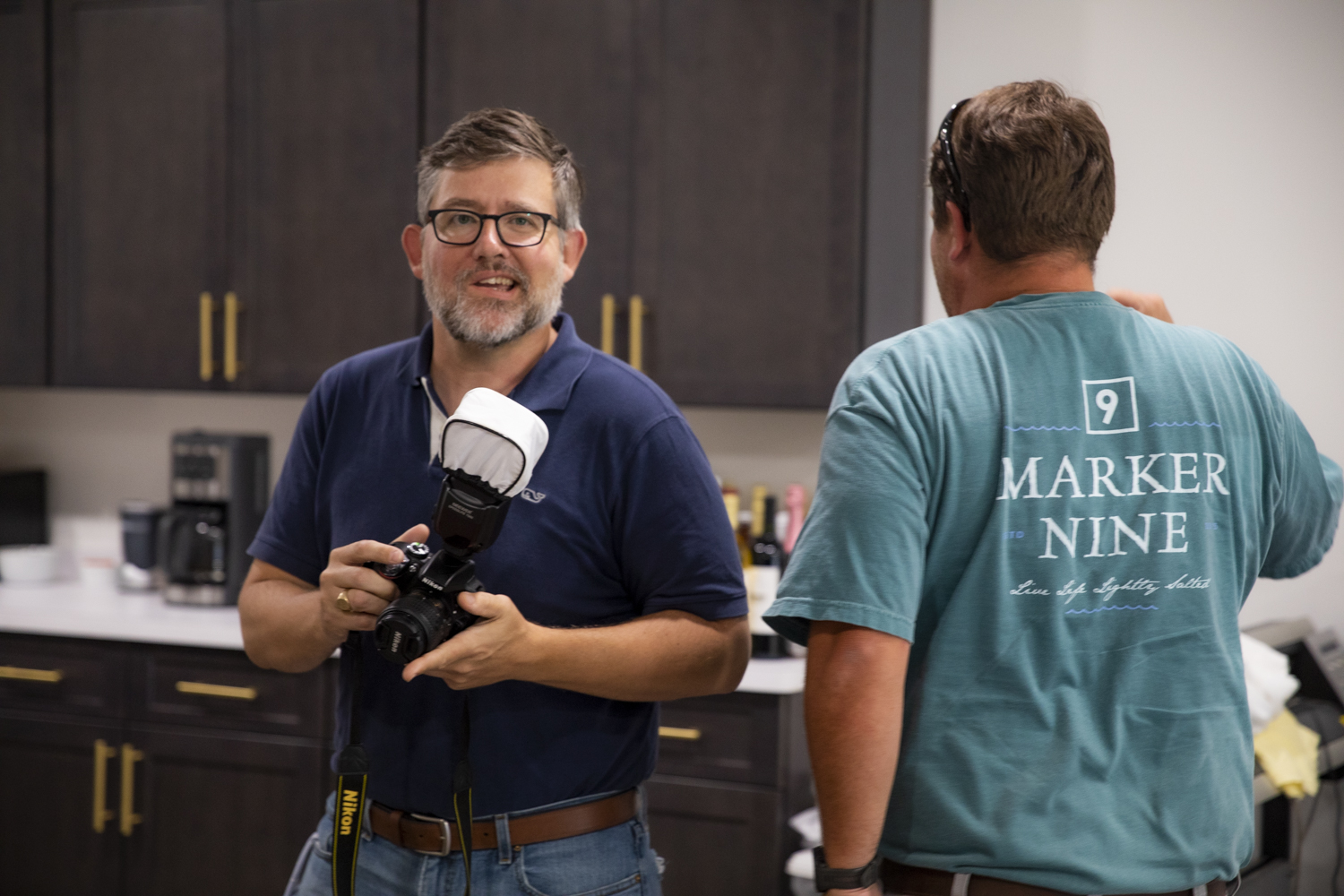 Away from the job, he's a Patriots diehard, who remembers being ridiculed when he wore the New England jacket to middle school, among the many reasons he's stoked about the team's six Super Bowl victories, an NFL record.
A hunger for learning energizes him to constantly tackle the next thing, whether that's kayaking, cycling or his lifelong love/hate affair with painting — a relationship he compares to most people's pursuit of exercise. No matter how good it is for you, it's still hard to make yourself do it.
"If I hit the lottery, I would probably quit my job and go and try to paint landscapes," he says. "It's not relaxing, it's hard work. Especially if you want to get good at it."
His home library contains volumes he's never read, largely nonfictions on his burgeoning "must-get-to" list. A good art history book with a Steely Dan album spinning on his record player is a far more enticing option than binging Netflix. For the record, he doesn't subscribe.
"I do not consume much television," he says. "I don't listen to much music created before 1995."
When you have a brain tumor, your world suddenly shrinks into a series of doctor's appointments with fledgling thoughts of your own mortality. You worry in a new way. You Google medical terms. You wonder how many tomorrows there will be when you're told the golf ball inside your brain is preventing proper drainage of spinal fluid.
As it was, "The neurosurgeon did not say reassuring things," Jeff says.
Instead, he used terms like "dangerous surgery," "big deal" and "100% chance you will lose hearing in your right ear." The operation wouldn't be simple. The tumor was growing, encroaching on the brain, a fatal condition if not removed.
"There was a lot of freaking out, a lot of tears," Jeff recalls. "Going under anesthesia is always an intimidating process, but especially when you're going to be under for a very long time. They're going to be in the middle of your head. And at some level, I was not convinced I was going to come out of it."
Jeff underwent 17 hours of surgery at the University of Virginia School of Medicine followed by 48 hours in ICU. When he awoke, he didn't feel human. His facial nerve had to be cut to remove the tumor, leaving the right side of his face paralyzed. His right eye would have to be sewn shut to protect it as Jeff wasn't able to close it.
"That was sort of a horrible gruesome experience all on its own," he says. "I didn't totally comprehend it at the time."
A month later, a Boston surgeon recommended the eye be opened and his eyelid fitted with a platinum weight, so gravity could help it shut. But the nerves in his face were dying, in need of reactivation to save them, a process that involved two facial surgeries and three nerve grafts.
"Today I can mostly blink and half smile, even though that side of my face is a little jacked up," Jeff says. "I can actually move my face because of how they wired it."
His right eyebrow will never move again. That right eye never completely closes. He can't whistle. He is deaf in his right ear. Even though surgery is seven years behind him, the physical limitations keep that life-altering experience somewhat fresh.
"I have things that remind me all the time that I'm lucky to be here," he says.
The sum of Jeff's story is more than a lesson to stop and smell the roses before your health robs you of the ability to do so. The truth is he always felt he had done a pretty good job of carving out moments to savor, from the black coffee he pours himself every morning to a soothing hot shower that relaxes him in the evening.
But post-surgery there are more of those moments, and they're magnified. When he walks around Charlottesville today, he's almost giddy on being on the other side of that wall, no longer confined to a hospital bed.
"I distinctly remember the first time I actually was standing on the edge of the beach with my toes in the water," he says. "I thought it was awesome and amazing."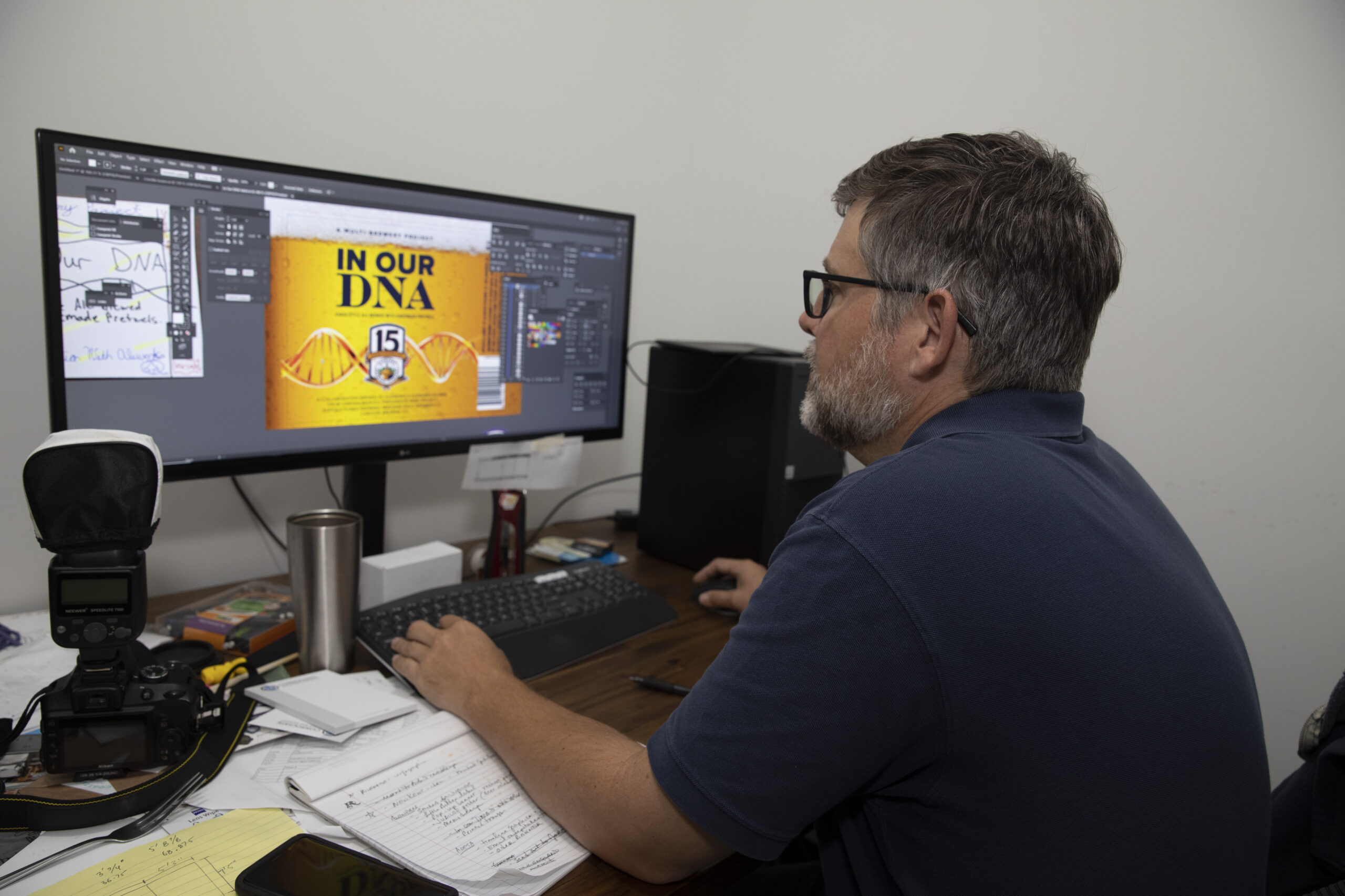 Jeff is engaged, excited about a fall wedding and relocating to Richmond. Nothing about him is cliché. He's an original, an easy conversationalist with a remarkable perspective.
"What I always come back to is if that bubble of immortality is going to burst, it could burst for anything. So, the idea that it burst for me, and they said, 'We can fix it. It's not going to be easy, but it's operable. We can fix it.' I'm supremely lucky that that was the case. I was supposed to die, but I didn't. And that's awesome. I feel very lucky to have been through what I've been through."