If you're reading this, you probably know a little about the work we do at Consociate Media. We'd also like you to know a little about each one of us, too. Here's another in a series on our team with a look at Stephanie Heinatz, who is always trying to come up with one more thing she can do to make the world a better place.
Do you want to hear something A-MAZING?
Stephanie Heinatz is asking the question.
She might be eager to tell you about the sunset she watched last night.
She might be offering a snippet from the Rich Roll podcast she heard this morning or a nugget from "Boom Town," one of several books in progress on her nightstand.
She might even just be stoked that she won $1 on a scratch off lottery ticket or crossed one more thing off her to-do list.
Do you want to meet someone A-MAZING?
If your answer is "Yeppers, coolio," say hello to Stephanie Heinatz, founder and managing partner of Consociate Media, the marketing, media and management company that was her brainchild more than a decade ago.
While Consociate can be a mouthful to say – was that Associate? — the name means "in partnership with," Apropos to how business is conducted among the 15-person team that thrives on collaboration and builds itself around three pillars.
Ideas. Create. Impact.
Stephanie didn't fathom starting her own company growing up. "I wanted to be the first woman president," she says, which gave way to another idea that emerged from watching television news coming out of Desert Storm, where her father was deployed. Listening to the reporter talking to Gen. Schwarzkopf, she thought, I could do that!
"I wanted to be a war correspondent," she says. "I could serve my country in a way that was meaningful…even out of uniform."
As a 16-year-old, one Stephanie Shabbott was making headlines. A girlfriend's teenage pregnancy gave the 11th-grader the idea to initiate a survey of the student body at Tabb High School asking if condoms should be distributed in public schools. Stephanie reported the results in the Tabb Tribune, a story that led to an even larger piece — in the Daily Press.
While that was the first time Stephanie's name appeared in her hometown newspaper, it set the stage for four years later when fresh out of Christopher Newport University, the Daily Press hired her as a general assignment reporter. By then, her byline had changed thanks to marrying Rudy Heinatz. It was a match made at the Gloucester Walmart, where Stephanie worked as a cashier as a teen and Rudy was a manager … of the cashiers.
"I was only 20 and my dad was worried I wouldn't finish college," she says. "He wore his dress blues to the wedding and even joked that he would literally rattle his saber when he gave me away. What can I say? When you know you know."
At 22, Stephanie earned that coveted assignment as an embedded reporter with the Army's 7th Transportation Group at Fort Eustis during a deployment to Iraq during the second Gulf War.
She wasn't intimidated by what that meant but she understood the seriousness and the possible consequences.
"I wrote letters to my parents and to Rudy before I left," she says, correspondence that was only to be opened if the unthinkable happened.
Her mother imparted some memorable words Stephanie carried with her into Iraq: "Don't forget what you're writing will be read by the families back here."
"I felt an incredible sense of responsibility to that statement," Stephanie says.
She remembered it when typing these two words together for the first time — hillbilly armor.
That's the term soldiers used to refer to the protection they had in their "thin-skinned vehicles" that carried much needed supplies to those on the frontlines.
From the Daily Press, Sept. 26, 2004, under Stephanie's byline: The Army calls it "locally made, bolt-on armor." Soldiers call it "hillbilly" armor.
That story was the genesis for the subsequent national media focus on soldiers scrounging for rusted metal they could improvise with to weld onto vehicles heading into hostile Iraq.
Stephanie got back to the States after nearly two months in the Middle East, showered and returned to the newsroom that night for a Dateline interview on the topic. On Dec. 9, 2004, President George W. Bush promised to address the issue, and the next day, the up armoring of the convoys began.
Ideas. Create. Impact. That was eight years before Consociate Media was born.
Like many fueled by the watchdog role of reporting, Stephanie never intended to leave traditional journalism. After 5½ years at the Daily Press, she spent three more as part of U.S. Joint Forces Command training the outside world how to better understand the role of media. She worked two more communications jobs before a nighttime conversation got her mind percolating.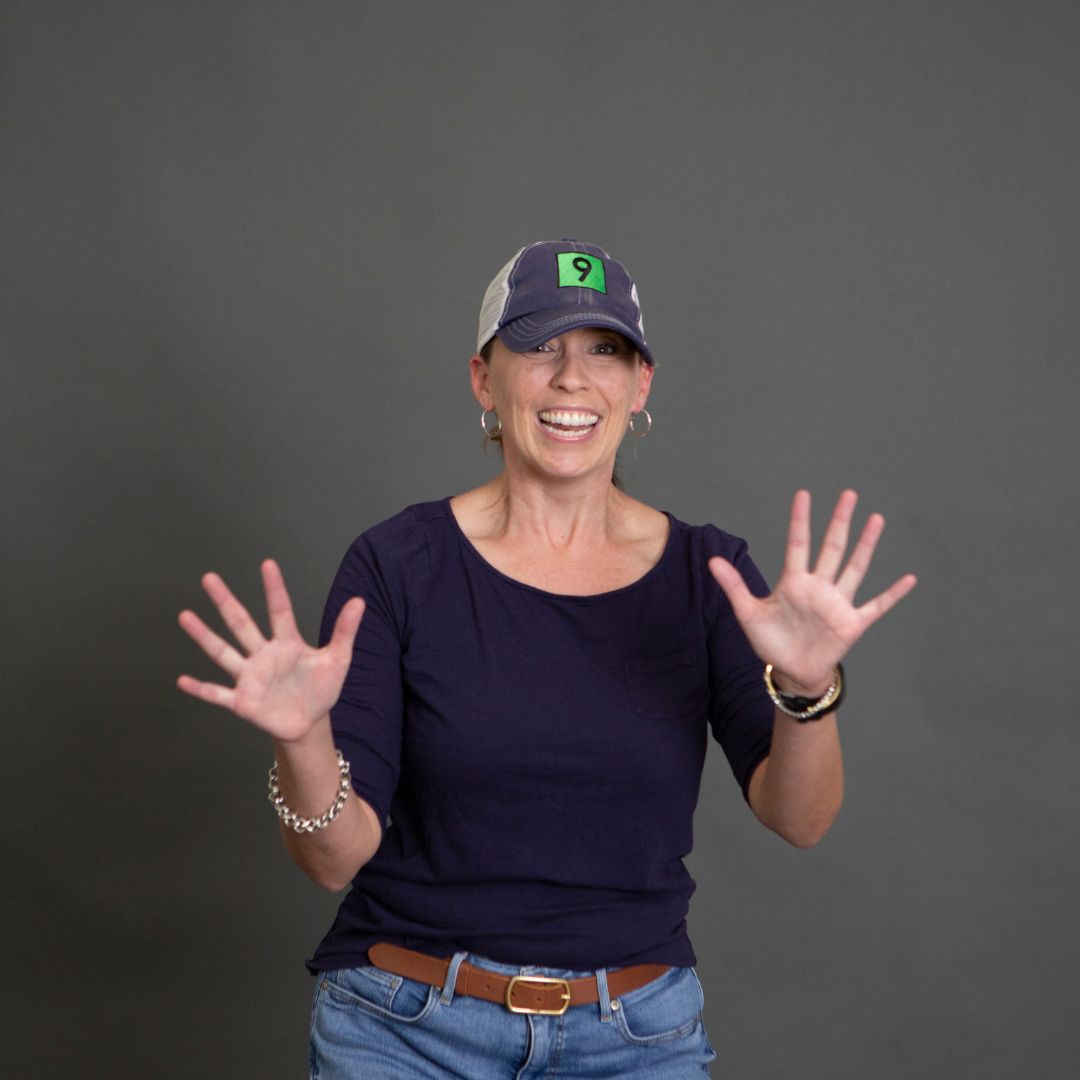 "I hate that so many small businesses have such powerful stories to tell and no time or resources to tell them," she said to Rudy.
"Then offer to help," he suggested.
By December 2011, Stephanie was all in as the leader and only staff of a business in its infancy. She sat at her own dining room table, a baby boy named Will in tow, determined to get a marketing and public relations firm off the ground in Gloucester County.
Not there, she was advised. Put the office in Newport News or Richmond.
Stephanie didn't budge. "I wanted something for this community," she says of her adopted hometown.
The Inn at Warner Hall, owned by Theresa Stavens, signed on as the first client.
"Social media wasn't nearly what it is today," Stavens said. "Some companies had Facebook pages; most didn't. I remember being at a conference and Stephanie just permeated the room. We had some of the top regional owners of inns there, and they were captivated by her professional opinion and her ability to explain to an older population why it was important, whether you wanted to or not, to not only have a Facebook page but to think about adding Twitter and Instagram. It wasn't enough to have a presence. You had to engage and monitor those pages, too."
While Consociate isn't traditional journalism, its communications strategy favors storytelling based on authenticity, not empty commercial rhetoric. In addition to Heinatz, the staff includes many with a newspaper background, including her former Daily Press coworkers. Its office in Gloucester Point is devoid of any corporate feel. Drop by any day and you'll likely find one of the Heinatz labs, Marker and Molly, asleep on a cushy chair. Will often does his homework there. At least one person is wearing flip flops, no matter the temperature.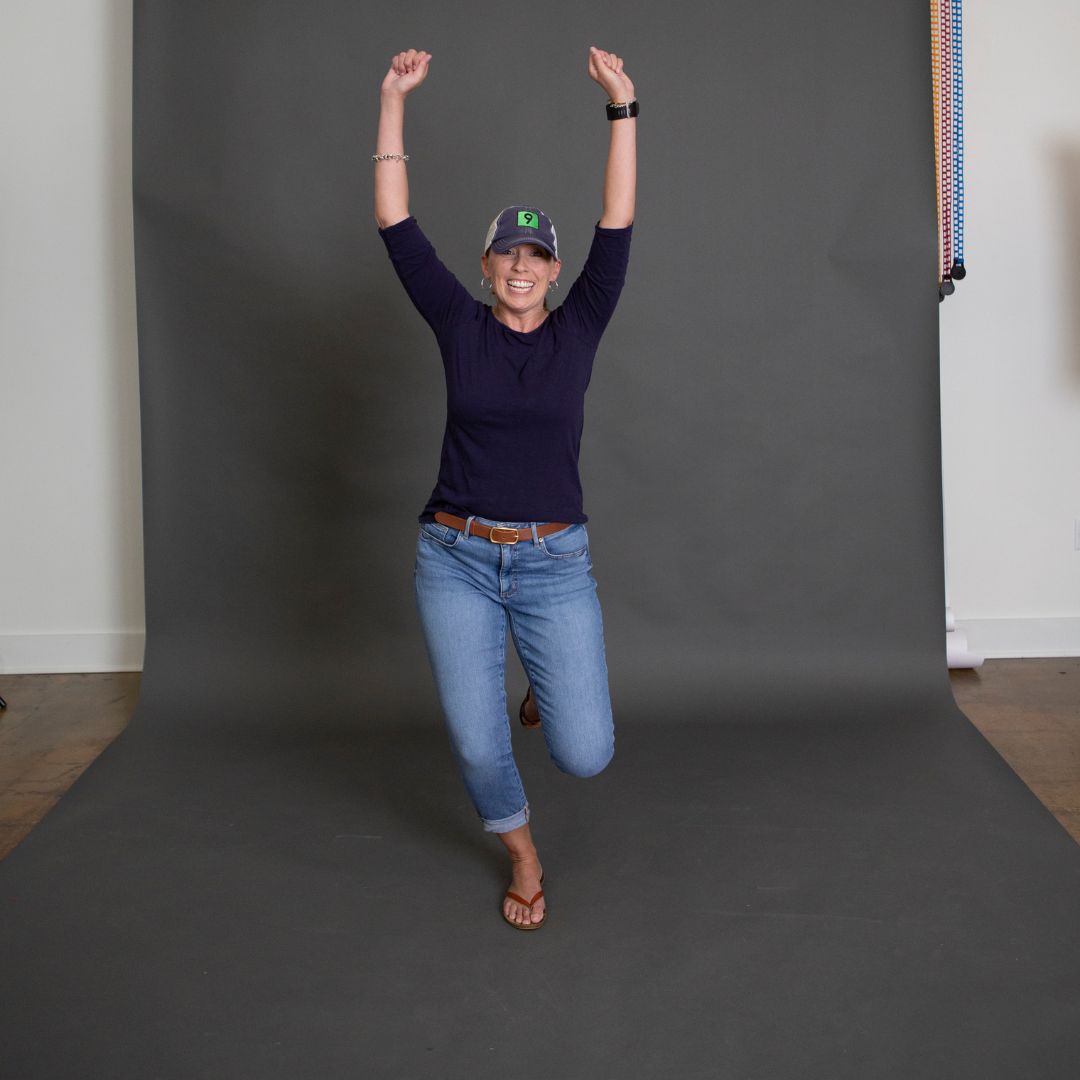 Ask Stephanie what she's most proud of and she doesn't hesitate.
"We genuinely put family first," she says.
That mindset means nobody's charting sick days. Put your family first. Take quality time off. The family at Consociate support one another in and out of the office. Of course, family is also all over the office quite literally.  Rudy Heinatz is a partner in the company, along with Brian Harris and his brother Mark. Brian's wife, Sara Harris, owns the photography studio next door to Consociate and works closely with the company. Brian and Sara's son AJ is a Junior Associate. Michael Kimball is a Partner — he and Stephanie were featured in side-by-side stories as "Millennials on the Move" before they ever met. His wife, Jessica, works with Sara.
"Will keeps asking when he can get his own office," Stephanie says.
Virginia Business Magazine named Consociate Media one of the 2022 Best Places to Work in Virginia, achieving the highest ranking of any small business in the Hampton Roads region. Its client list spans the food, beverage and tourism industries and includes municipalities and small businesses. Consociate has a warm spot for nonprofits, one of which is Habitat for Humanity Peninsula and Greater Williamsburg, which speaks to Stephanie's heart for home.
No gala marked Consociate's 10th anniversary in December 2021. Instead, Consociate donated $10,000 to spearhead the fundraising for a Habitat house that will be sold to a widowed father of six in Charles City. The House That Small Business Built has been funded incrementally with donations from community businesses and individuals.
Stephanie remains the pulse of that project and of a team of creative minds at Consociate who draw their inspiration from her. Leadership aside, she's a tireless worker bee, able to find a hot spot to send a thank you text in the most remote of parts, humbled by any show of appreciation for her efforts and eager to shine the spotlight on those around her.
She's also a mama whose joy is making her son's day with concert tickets to see Luke Combs — in Oklahoma City. Married 21 years now, she's still smitten when Rudy walks in with a Starbucks venti, extra hot mocha made with oat milk.
She's a daughter whose mom and dad and mother and father-in-law randomly stop in the office for a quick hello.
Do you want to hear something else A-MAZING?
Stephanie promises Consociate is just getting started. "We've always done what we're doing now – branding, communications, storytelling – but we've grown stronger year after year," she says. "We've still got the bravado and hustle of a 22-year-old journalist working to change the world one story at a time, but we've also got the experience. The seasoning. The knowledge to do it all better."
If you can't tell, Stephanie's excited.
Always.