If you're reading this, you probably know a little about the work we do at Consociate Media. We'd also like you to know a little about each one of us, too. Here's another in a series on our team with a look at Vicki L. Friedman, who is probably tuning into another sporting event.
Pictured above: Ben and Vicki showing off their Marker Nine gear
---
It was 1983 and from her seat in Section 528 of RFK Stadium, Vicki L. Friedman, a high schooler in Washington, D.C., lost her voice watching the Washington Redskins rout the Dallas Cowboys to win the NFC championship and move on to Super Bowl XVII.
RFK rocked that afternoon. "I had never been breathless before at a sporting event," says Vicki, today a Writer and Digital Strategist for Consociate Media.
One play in particular – an interception that led to the decisive touchdown – sent her and the crowd into a frenzy. A snippet among the glee remains fresh in her mind all these years later.
"I saw this older husband and wife standing on the concourse, and they kissed. They were swept up in the moment and wanted to revel in it. That's the most special game I've ever been to. The best day, other than the birth of my sons, in my life."
That says a lot for the award-winning journalist whose career has spanned more than three decades, the majority of which was spent covering sports.
Vicki's interests in both sports and writing began in elementary school when she wrote her first story – a comedic tale about the dogs in her D.C. neighborhood. She dutifully captured every pup's personality and even turned it into a series, penned entirely on the front and back of notebook paper.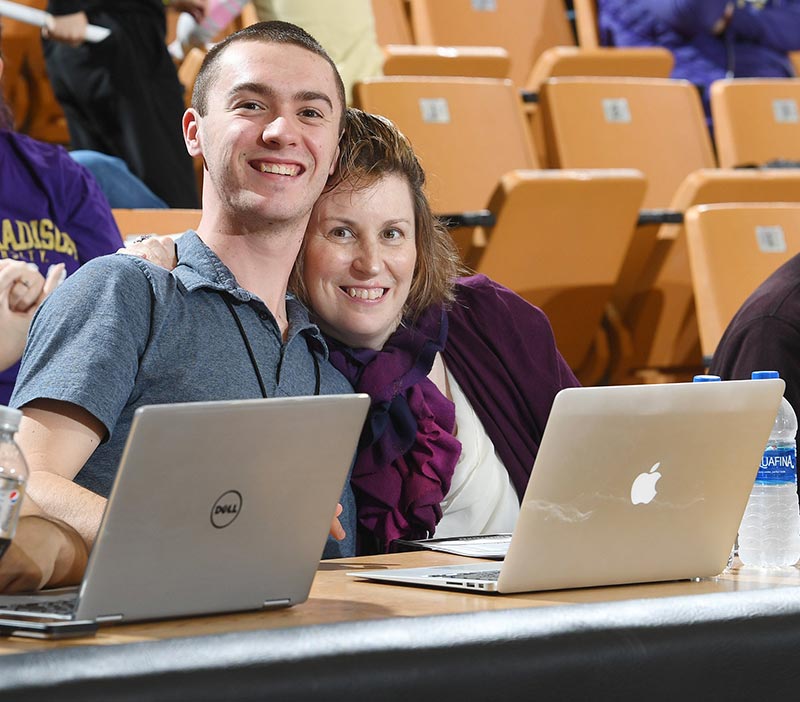 As for sports, it's always been there. Vicki grew up in a house full of hardcore, knowledgeable sports fans, including her mom and only sister. More than the thrill of victory, she embraces the connection sports creates. Her ability to find that in many of the stories she wrote over the years distinguishes her work and was the foundation of the enterprise newspaper feature she wrote that finished third nationally in Associated Press Sports Editors competition
Vicki even chose Purdue University – where she attended her freshman year of college – for its fight song and storied football program.
"I thought it would be an adventure," says Vicki. "There really was no rational reason."
West Lafayette, Indiana, ended up being a little too far from home, so she transferred to The George Washington University for her final three years, earning an undergraduate degree in political communications. Law appealed to her, but she couldn't shake the writing gene. Vicki went on to earn her master's degree from the University of Missouri School of Journalism – a time she reflects upon fondly. She met her husband, former newspaper journalist Mike Holtzclaw, in a high school press box there.
"I just loved Mizzou," she said. "I loved the people around me, and I worked under the best editor I ever had. Everything I learned there I use all the time."
After graduate school, Vicki received a scholarship through the Association for Women in Sports Media. She was the inaugural recipient, which afforded her a paid internship at a media outlet of her choosing.
She landed at the Philadelphia Inquirer, picked largely because of its public transportation system. Having grown up a city kid, she hadn't yet learned how to drive.
"I ended up subletting an apartment from a rock musician who was on the road. It was really gross. I remember my mother just shivering knowing that she was leaving me there."
Vicki spent a large portion of her career working for The Virginian-Pilot in Norfolk covering women's college basketball, high school sports and Norfolk State football. That was followed by 10 years as a contributing writer to ESPN.com, where she focused on volleyball, field hockey and women's lacrosse in addition to occasional features.
Though she faced some challenges as a woman in a male-dominated career, they never daunted her. Vicki didn't shy away from men's locker rooms or get frazzled when coaches looked at her skeptically. Her unassuming personality and ability to converse easily with coaches, athletes, parents and administrators earned her respect.
"The game story isn't just what happens on the court in front of you – it's making sense of the entire scene around you," Vicki explains. "It's knowing the context. I love that critical thinking process that goes into writing a good story."
As the world of journalism began to shift, so did Vicki's priorities. In 2012, she began working part-time in communications at Tidewater Community College, so she could focus on her new "beat."
That "beat" was watching her sons Ben and Harry compete in high school tennis.
"I was at every one of their matches, singles and doubles, home and away," says Vicki. "I watched every ball struck."
Both boys excelled and went on to win singles and doubles conference championships.
Despite her love for sports and writing, her passion for family, both human and furry (she has three Japanese Chins, including her shadow, Romeo, and one rescue that she adores) wins out.
"I love being a mom to two boys even though I wanted a girl to name Amanda," Vicki says. "They taught me what life is all about."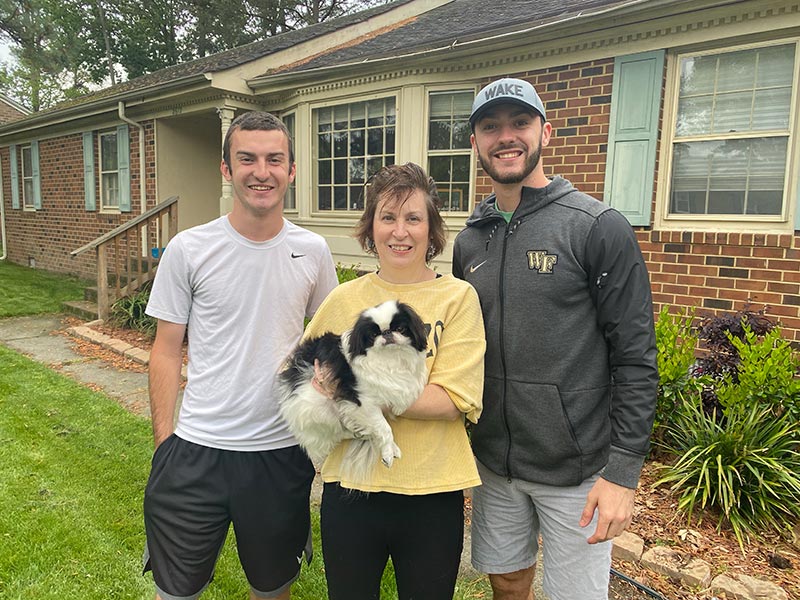 Though her sons are grown and have careers of their own, sports still unites everyone.
"It's our love language," Vicki says. "There's always another game to talk about, there's a family text – there's constant chatter."
Her own sport, dog agility, dominates almost all of her free time these days. Practice, competitions and the friendships around that have emerged into a magical outlet that she didn't realize existed just a few years ago.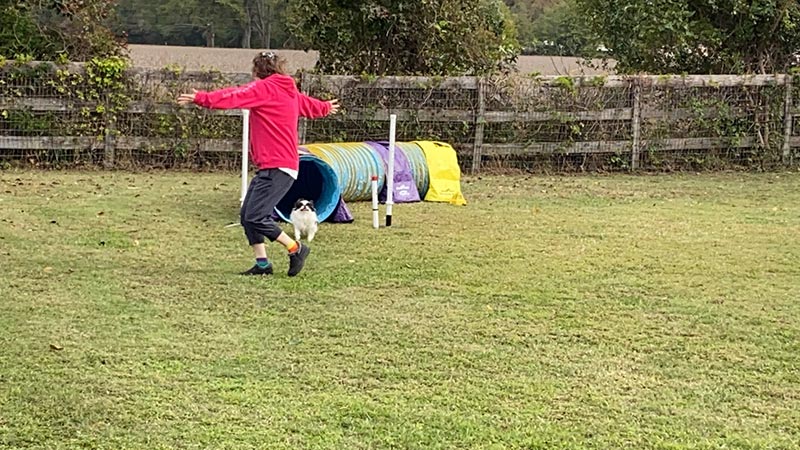 Vicki feels at home at Consociate, a public relations, management and marketing firm. It starts with the appreciation she feels for and from founder and managing partner Stephanie Heinatz.
"I never thought I'd be so inspired by someone I work with. Stephanie is a rock star whose own way of living reminds you not to overlook life's smallest, simplest pleasures," Vicki says. "Consociate to me is about working with a group of fun, committed people who love what they do. People matter here. Not process. I can't imagine a better place."