We wanted to say thank you to the frontlines —the Riverside health care heroes who continue to serve the Middle Peninsula community tirelessly during the COVID-19 pandemic.
We showed our gratitude with a fresh meal, 887 of them, delivered to Riverside health team members on the Middle Peninsula over three days during the first week of February.
Our community made it possible.
All we had to do was ask, and residents and businesses responded to the Fuel the Frontlines fundraiser in a big way.
Gary and Karen Ward of Olivia's in the Village and Scoot's BBQ provided the yummy food at cost. They offered enough meals for all shifts of health care workers at Riverside Walter Reed Hospital in addition to Riverside hospice, retirement and nursing homes in Gloucester, Mathews and Saluda.
Donations poured in over just a few weeks to raise the $5,000 necessary to make it happen. Some gave $10. Others gave $500. The Gloucester Community Foundation contributed, and we give special thanks to Marker Nine. In the end, it all added up to a giant thank you to make sure our frontlines feel celebrated, appreciated and encouraged during a time that continues to test the resolve of all of us.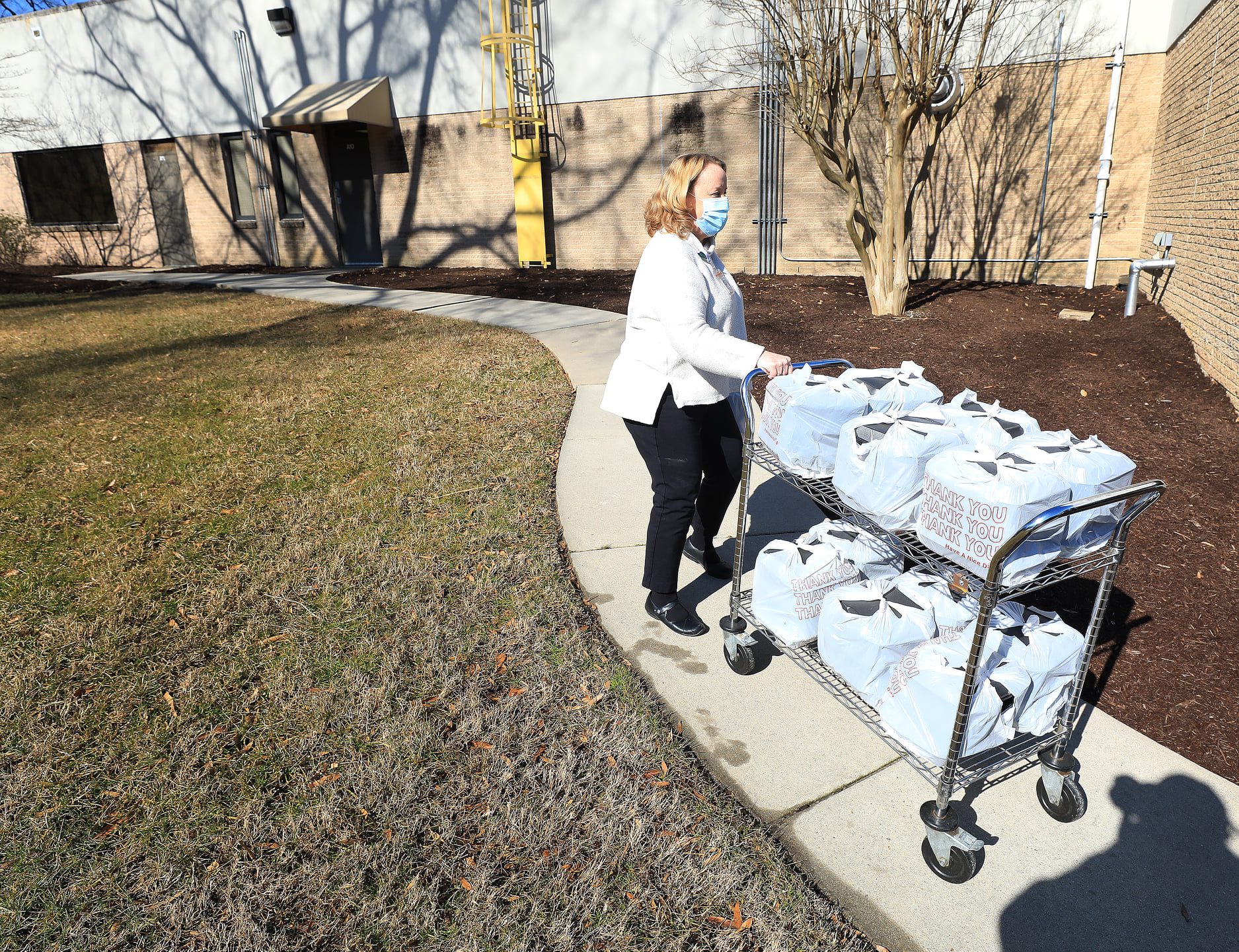 All of us are COVID-fatigued, ready to return to life as we knew it before the virus turned the world upside down. But the brunt of this pandemic is felt daily by the heath care workers who continue to provide the critical support our community needs to heal.
Finding the good in life can be challenging when we hear words like spike and surge as they relate to coronavirus.
But this initiative leaves us inspired, grateful and heartened by what we can accomplish as a community when we work together. We're reminded of all the good that is still possible even during the darkest times.
And, of course, we're so appreciative that the rock stars in our community — the health care workers that stare this virus down every day for a year and counting — keep on rocking.