If you're reading this, you probably know a little bit about the work we do at Consociate Media. We'd also like you to know a little about each one of us, too. Here's another in a series on our team with a look at AJ Harris, who can give you the lowdown on the race to the Stanley Cup.
When conversation turns to sports, AJ Harris is always game.
Maybe being at his first NHL opening night before he could walk has something to do with how much Consociate Media's Junior Associate lights up with mention of the Washington Capitals.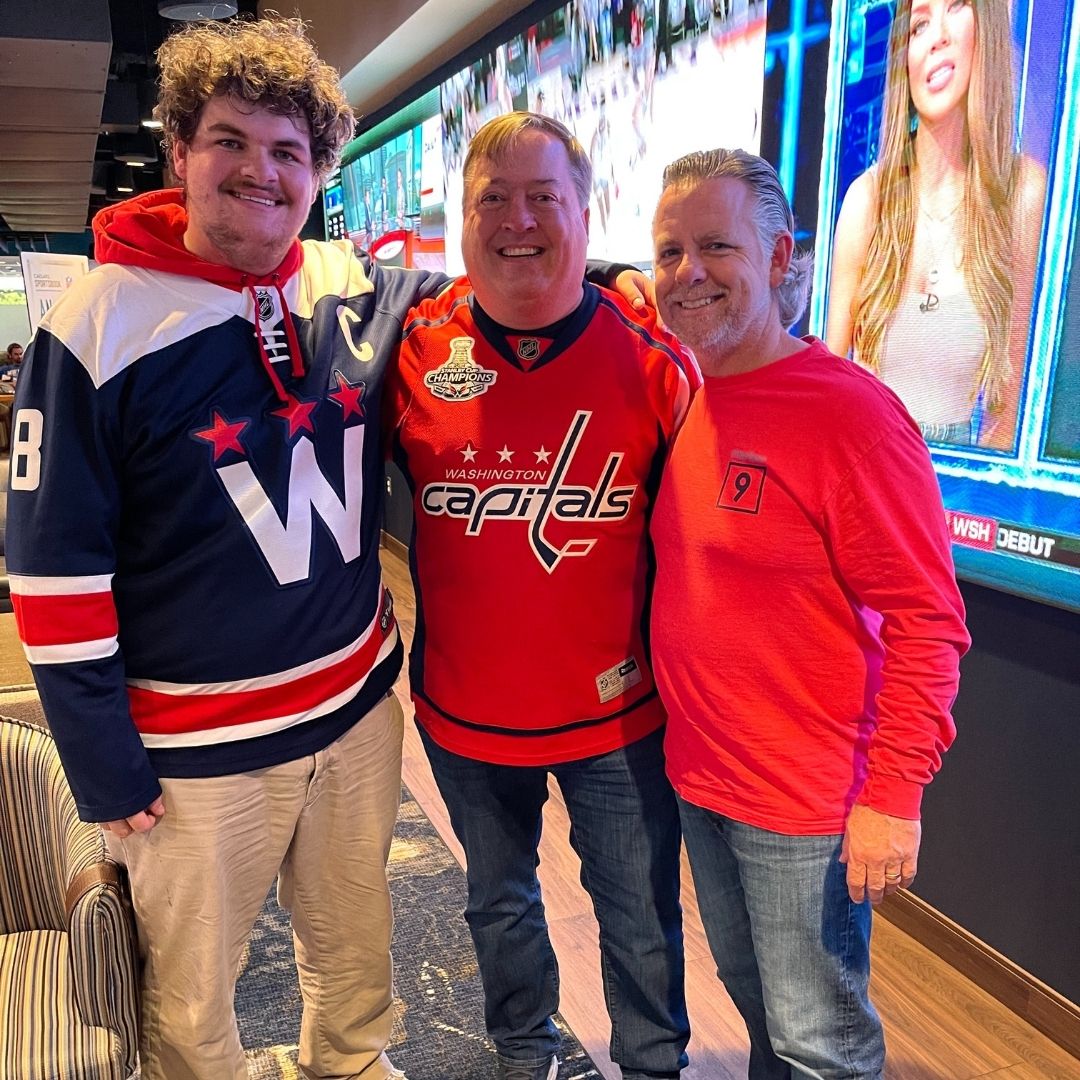 Or NASCAR. Jeff Gordon was his guy. AJ counts the days until NFL season. His fantasy football team has had more luck than his beloved Dallas Cowboys.
Gruden's Grinder won a championship for him in 2016, and he's the commish of the Consociate Media "No Punts Intended" fantasy football league, though his Kings of Leisure Sports team wasn't in the money last season.
"Tough one," he says, with an eye toward the 2022 season where he likes the Buffalo Bills to win it all.
AJ, 24 today, grew up with a Tom Brady fathead and a poster of Devin Hester on the wall. He's met Tiger — volunteering at PGA and LPGA Tour events used to be common for him. He studies trends, numbers and the robust debate that dominates sports talk podcasts.
While his peers engaged in make believe, AJ didn't. As a little boy, he gravitated instead to the statistics and storylines that make sports so compelling.
"Sports is real. There is nothing to make up," he says.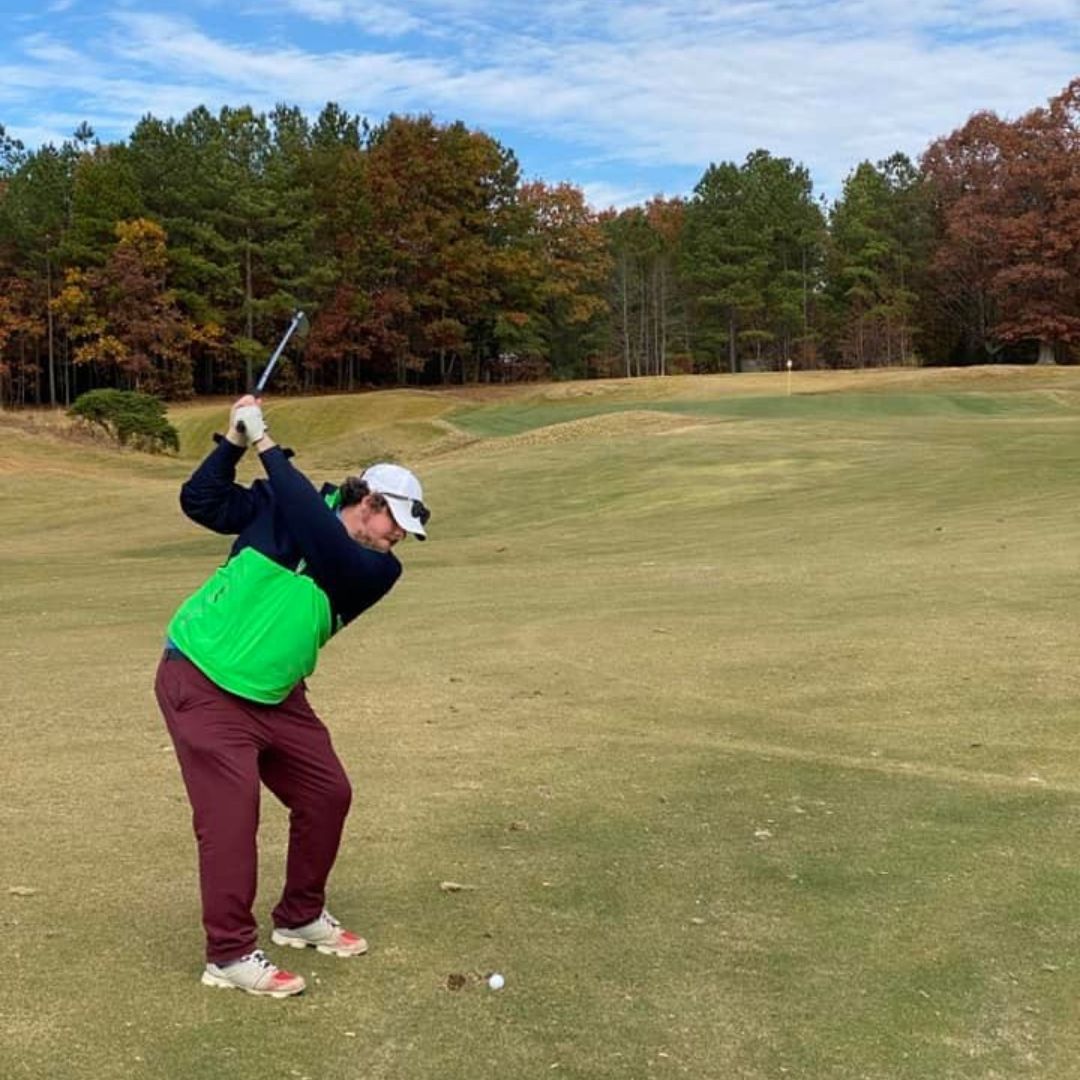 AJ is autistic, a diagnosis he's not just willing to talk about but glad you asked. Stereotypes about autism bug him. He's a person, not a label. AJ understands that his social skills were limited due to Asperger's Syndrome, but that certainly doesn't make him dumb. While he may lose interest in a lengthy read, he excels in math and statistics.
"Bill Gates has Asperger's, Elon Musk, too," he says, noting 1 in 44 people in the United States are diagnosed on the autism spectrum. He just happens to be one of them.
"You never really know what people are going through," he says. "That's why I try to make it a point to brighten someone's day."
At tiny Ware Academy, AJ seldom spoke without being asked a question until he joined the middle school golf team. That forced him to be more outgoing and instilled in him the confidence to play high school golf at Christchurch School.
"Being on sports teams helped me open up," he says.
As a freshman, AJ accepted the athletic director's invitation to be the manager of the football team.
"That was probably my sprouting moment right there," he says. "I learned to talk to all the players and all the coaches."
AJ figured to go into criminal justice or golf management and spent three years at Radford, where learned that college coursework wasn't his forte.
Returning home to Gloucester, AJ picked up stints delivering food and landscaping and occasionally chipped in at Consociate Media, the media, management and marketing firm where his father, Brian Harris, is one of five partners.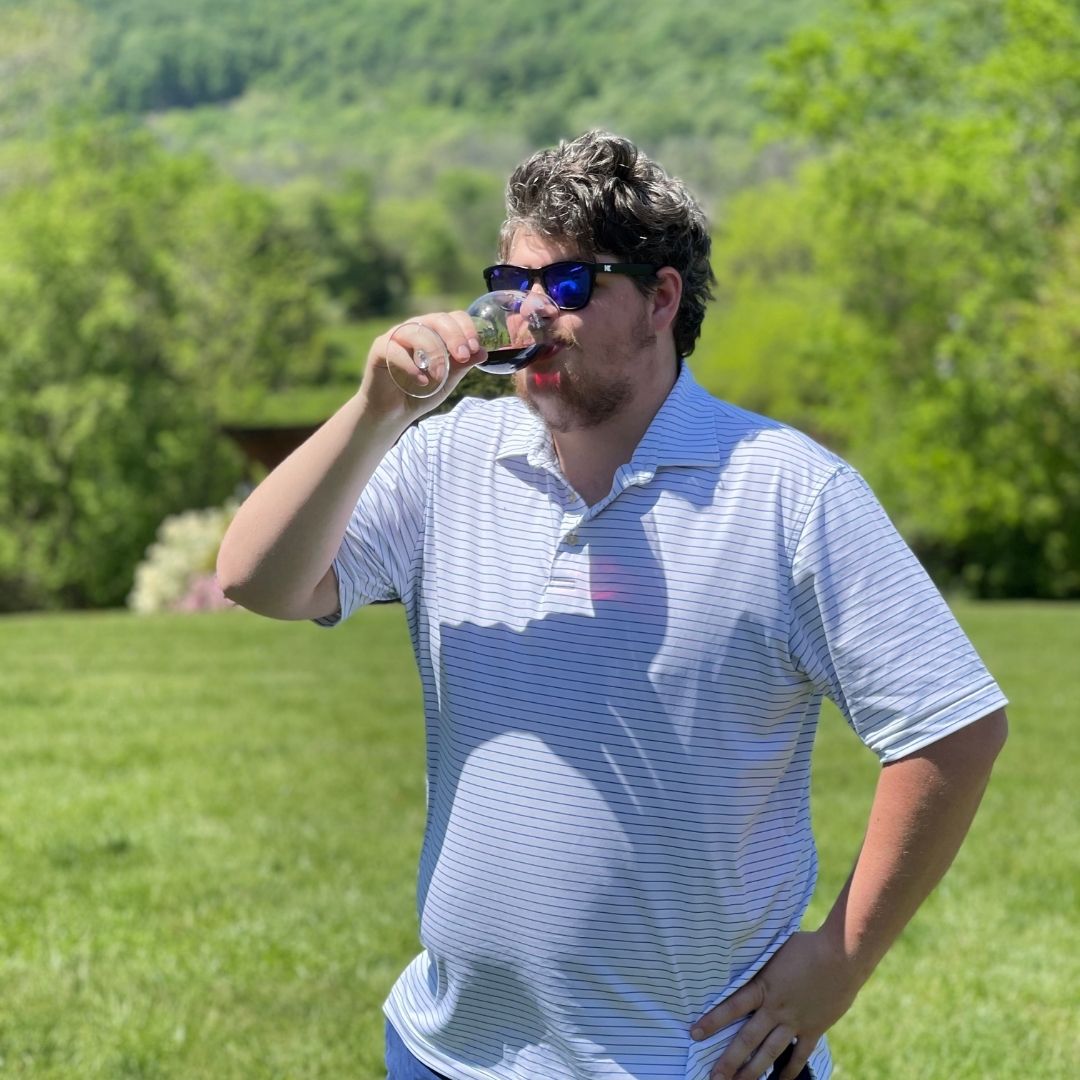 What started with general research for a database turned into a more regular position at the family-first business where it seems everybody is somehow interconnected to one another. His mother, Sara, owns Sara Harris Photography, which occupies the office next door to Consociate and provides occasional photo and video support. His uncle, Mark Harris, is also a Consociate partner and sits in the office behind AJ's dad.
Not every zoomer would be comfortable working in the same space as family. AJ embraces it.
"It started with my mom and going on shoots with her," he says. "She taught me about lenses, and I could be a second hand. Then my dad asked me to help revise a database because I liked research. Consociate ended up hiring me and that's when I fell in love with it. I like the people and I love Gloucester because everything is so family oriented around here. It doesn't really bother me if I work for my family."
His role has recently expanded to include Consociate-owned Marker Nine, the casual apparel store that celebrates living and playing by the water, two staples of growing up in Gloucester AJ has never tired of. AJ is a fixture behind the store counter, and he's always excited to weigh in with marketing and new product ideas and help carry them out.
"I really want to see Marker Nine grow," he says.
At Consociate, AJ found a professional comfort zone that he doesn't take for granted. His personal roadmap is still being written, with the Daytona 500 and many other things on his bucket list. And yes, he recognizes how ironic it is to be a guy who avoided all things creative growing up only to now play a role on a team of innovators always striving to find new and better ways to tell a story. Even he admits, "It's definitely rubbed off."
How could it not when it's all in the family?